Business confidence is at a high only seen once since May 2002 in NAB's Monthly Business Survey & Economic Outlook for February 2010.
Business confidence rose 4 points (to +19 points), returning to the surprisingly strong levels recorded in late 2009 and, before that, last seen in May 2002. The business confidence index has now been in positive double digit territory in six of the past seven months. Increased confidence was particularly noticeable in mining, retailing, wholesaling and transport. Confidence lifted sharply in Western Australia over recent months.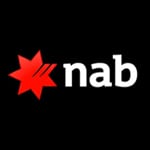 Most sectors reported an improvement in business conditions, with mining showing a very sharp turnaround from January and recreation & personal services higher. Manufacturing and retailing while stronger in the month are trending down given recent weakness. Conditions worse in wholesale & construction.
By state, confidence rose strongly in all major states except Victoria, where it declined from a relatively high level. The low confidence reading in January means that trends in confidence changed little, except for an increase in Queensland. Western Australia continues to return the highest trend confidence reading of +26 index points, reflecting its large mining sector, with Queensland now joining the cluster of remaining major states between +12 and +14.
Business conditions rose strongly in Victoria, NSW and WA, but declined in SA in February. In trend terms, conditions in NSW and Victoria were unchanged, improved in WA and fell back in SA. Queensland continues to record the weakest business conditions of the major states, while SA and WA are the strongest.
Labour cost pressures eased on a quarterly basis to 0.7 percent (0.9 percent last month), but are still above those recorded in the trough of the cycle in mid-2009. Annual wage growth is now 1.0 percent (0.8 percent in January). Quarterly purchase cost inflation eased to 0.3 percent (0.5 percent last month) to be running at 1.0 percent through the year.
Economy-wide inflation lifted slightly to a quarterly rate of 0.4 percent (0.2 percent in January) but remains subdued at 0.5 percent through the year (unchanged). Quarterly retail price inflation remains low at 0.3 percent (0.1 percent in January) to an annual rate of 1.6 percent (1.0 percent in January).