Senator Stephen Conroy has welcomed an Australian Industry Group (Ai Group) report which found the rollout of high speed broadband like the National Broadband network would be a boon for Australian businesses.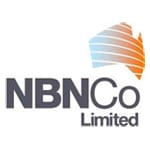 The Australian Industry Group today welcomed the New Thinking, New Directions Report by the National Innovation Review Steering Group (the Steering Group).  The Steering Group was set up by Ai Group in mid 2010 and comprised representatives from industry, government and academia. The Steering Group was tasked with the role of driving a business-led conversation about building innovation capability in Australia.
Ai Group Chief Executive, Heather Ridout, said the report highlights the need for both Government and industry to support Australian innovation.
"Industry remains the driving force for innovation in Australia. Greater government commitment is necessary in the important policy area of encouraging innovation and business capability development. We strongly support the need for an effective R&D tax incentive. In part, any incentive needs to support areas of experimental development – they are the cornerstone of business research and development and continuing improvements in products, services and production processes," Mrs Ridout said.
Senator Conroy seized on the Ai Group report as evidence Australian businesses broadly support the National Broadband Network as a driver of Australia's economic growth.
"This is the latest in a range of reports which finds that ubiquitous, open-access broadband connectivity will deliver a step-change in the way business is carried out across the country," Senator Conroy said.
"The report also outlines how high speed broadband will allow rural and regional households and businesses to access services that are already taken for granted in urban areas. New innovations will also be developed for local needs.
"The NBN will break the tyranny of distance once and for all by ensuring all Australians, no matter where they live, will have access to affordable high speed broadband," Senator Conroy said.