Perth's indigenous population will now have better access to career opportunities, with the Aboriginal Employment Strategy launching in Western Australia.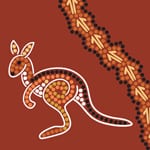 The Aboriginal Employment Strategy (AES) is a national, not for profit recruitment service designed to provide support to indigenous career seekers seeking long-term employment.
The opening of the AES Perth Recruitment Services division is in response to the increased demand for Indigenous workers in WA, according to AES State Manager Shane Mallard.
"The mining boom has led to a huge increase in demand for workers in WA, yet many of the local Aboriginals don't have access to the training needed to secure long-term jobs in these highly skilled roles," said Mr Mallard.
"The AES now has the capability and expertise to provide Indigenous community members with the opportunity to secure long-term employment, easing the worker shortage and at the same time bringing about positive social change for thousands of Aboriginals," Mr Mallard added.
To increase opportunities for Australia's indigenous population, the AES offers school based traineeships, group training, apprenticeships and coaching. Using these methods the AES has found long-term employment for nearly 6000 people in the last five years.
The opening of the WA Recruitment Services division ensures that the organisation is one step closer to achieving its goal of providing Australia's indigenous with career opportunities, says AES CEO Danny Lester.
"Every member of staff at the AES is working towards ensuring all Indigenous Australians are empowered with the opportunity to secure a career. By bolstering our service in Perth we can ensure that all Indigenous Western Australians now have access to training and skills to grasp those opportunities and achieve their dreams," Mr Lester said.
Following the placement of its career seekers, the AES focuses on maintaining a high level of employee retention by keeping in close contact with all parties beyond the initial placement and providing ongoing support when required.