The winners of the inaugural Online Retail Industry Awards have been announced, with national retailer ABC Shop declared Online Retailer of the Year.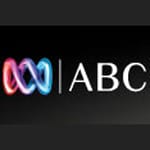 The ABC Shop was also took home the award for Best Multichannel Retailer for 2010, during a lavish black tie ceremony that celebrated the best and brightest cyber retailers Australia has to offer.
Almost 400 attendees turned out for the event – which followed the final day of the Sydney Online Retailer Conference – including New Inventors host James O'Loghlin who wowed the audience with a hilarious take on online innovation.
Online shoe design retailer Shoes of Prey also impressed on the night, walking away with Best New Online Retailer, Most Innovative Online Retailer as well as Best Online Marketing Initiative.
Big Brown Box rose above strong competition to claim the scalp of Best Site Design, while white goods online retailer Appliances Online celebrated winning both Best Pureplay Retailer and Best Customer Experience.
Matt Bullock from Eway was awarded with the Industry Recognition Award, acknowledging his contribution and innovative vision in the area of online retail.
Grant Arnott, program director of the event, was overjoyed with the success of the night.
"We are delighted to have had such a successful first event. The enthusiasm and desire for continuous improvement in the online retail industry is overwhelming, and we believe these awards will not only serve to recognise and celebrate excellence, but challenge all retailers to elevate standards and implement best practice.
"This can only be a good thing for the industry, and we're extremely proud to now have a forum for building marks of excellence.
"Certainly the retailers I spoke to last night who missed out are already planning an assault on next year's awards program."