Australia's best online service providers across the banking, travel and retail industries will be recognised in the inaugural 2010 AMBER Awards.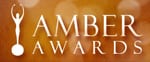 The AMBER Awards, in partnership with research groups TNS, Lightspeed, AIMIA Retail Industry Group and usability consultants Access Testing, will assess the companies that perform at the highest level across a range of fields. The Awards cover 14 categories, ranging from Online Auctions to Online Services Innovation, and were developed in collaboration with industry web usage data to reflect the mainstream services online Australians are using every day.
The large number of categories being assessed reflect the growth of online services in Australia, says AMBER co-founder and Online Banking Review editor Charis Palmer.
"We want the AMBERs to reflect what Australian consumers think about online services."
Providing consumer insights for digital behaviour across different industry sectors is becoming more important as the online services continue to grow, according to Executive Director of digital research at TNS Jonathan Sinton.
"We focus on the insights behind consumer behaviour in the digital space and look closely at how this behaviour varies across industries such as retail, banking, technology, travel and government," Mr Sinton said.
The finalists in the 2010 AMBER Awards will be announced on August 10 and the winners announced at an awards night in Sydney on September 16.