National Australia Bank has reportedly resolved the bank's problems processing customer payments and transactions from last week, with payments that both business and personal banking customers were waiting for from last week reportedly appearing in bank accounts this morning.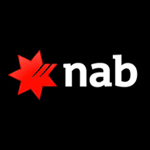 National Australia Bank customers last week reported problems with payments that lasted through the weekend, despite earlier assurances from NAB that payments would be processed last week.
NAB branches opened on Saturday to help assist customers who were caught without money in their accounts on the weekend, however many people who did not themselves bank with NAB were caught out due to their employers using National Australia Bank to make wage payments to employees.
This morning however, National Australia Bank's electronic transactions appear to have returned to normal.
Andrew Braskic, a NAB customer commented on the state of his bank account this morning, "I got paid on Wednesday so I wasn't affected by missing salary. All the electronic transfers I did "undid" themselves on Friday then redid themselves this morning. "