Following the Reserve Bank of Australia's Board Meeting today, with a 25 basis point rise in official interest rates, National Australia Bank has confirmed a matching increase in rates on its home loans.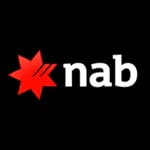 National Australia Bank's new standard variable rate will be 7.24 percent, effective this Friday, 7 May 2010.  With NAB also increasing interest rates on consumer deposits from the same day as well as a range of business deposit and variable business lending products slightly later, from 10 May 2010.
"We're delighted our fair value philosophy is starting to pay dividends given we're seeing more home loan customers join NAB than we've seen in years," said Lisa Gray, Group Executive NAB Personal Banking.
"In February and March, we outgrew financial system in home lending – the first time we've had two consecutive months of growth above system since mid-2005."
"We attribute this to two factors: firstly, by providing Australians with highly competitive interest rates – including the best standard variable home loan interest rate of the major banks for 11 consecutive months; and secondly for committing to stand for something different. Our fight against unfair banking is
getting noticed and Australians are signing up to join us," Ms Gray said.
National Australia Bank remains the cheapest of the big four banks, after opting not to go above the official cash rate rise on the RBA's interest rate rise in December last year.