National Australia Bank has issued a follow up statement that the banks problems processing customer payments and transactions over the last two nights should now be resolved, with no further delays to EFTPOS, ATM and other electronic payments expected by the bank past this morning.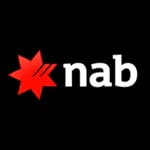 National Australia Bank customers however still report to be having problems with payments this morning, with comments on the social messaging service Twitter and our earlier article on NAB's electronic payment problems suggesting NAB still has some way to go to clear the backlog of payments.
Jennifer who commented on yesterdays NAB article at 4:30am this morning was still having problems.
"How about … whole day yesterday, whole night and this morning my funds still aren't in AND I was trying to do an international transfer as well. This is beyond the pale. I have to wonder what's REALLY going on?" she wrote.
NAB's updated statement covering the electronic payment problems affecting the banks customers and EFTPOS systems from late yesterday is as follows;
"Further to NAB's media release of earlier today, NAB wishes to advise that this afternoon we have been able to progress the processing of payments and transactions that were delayed.
We expect that the funds that were externally sourced from the previous day will be available either late tonight or early tomorrow morning.
We apologise for any inconvenience and confusion that these issues have caused."