National Australia Bank has issued a further follow up statement over the bank's problems processing customer payments and transactions over the last two nights, with payments from Wednesday night now processed but flow on effects still delaying payments made yesterday according to a statement NAB issued this morning.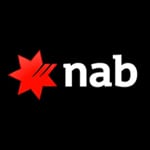 National Australia Bank customers were reporting problems with payments this morning, despite earlier assurances from NAB that payments would be processed overnight, with comments on our earlier article on NAB's electronic payment problems suggesting NAB still has some way to go to clear the backlog of payments.
Jennifer who commented on yesterdays NAB article at 4:30am this morning was still having problems.
"How about … whole day yesterday, whole night and this morning my funds still aren't in AND I was trying to do an international transfer as well. This is beyond the pale. I have to wonder what's REALLY going on?" she wrote.
NAB's statement updating customers as to the continued payment delays is as follows;
"As previously advised NAB experienced some issues overnight on Wednesday 24 November which delayed the processing of some customer payments and transactions into accounts on Thursday 25 November.
These transactions have now been processed.
However, due to remediation work on completing this processing overnight, some payment processing from 25 November has also been delayed and will be processed during the day on Friday 26 November. This includes payments made both to our customers and in some cases from NAB to other banks' customers.
We have commenced the processing of these delayed payments and transactions and they will continue to be progressively processed through-out the day.
We will provide further updates as things progress.
NAB sincerely apologises for the inconvenience or confusion these issues have caused for many of our customers."