National Australia Bank has issued a statement that the bank has had problems processing customer payments and transactions overnight, with this possibly causing delays to EFTPOS, ATM and other electronic payments today.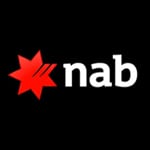 NAB's statement is as follows on the payments issue;
"NAB wishes to advise that we have experienced some issues overnight which have delayed the processing of some customer payments and transactions.
NAB has been working as quickly as possible to rectify these issues and delayed payments and transactions have started to be progressively processed.
This will take some time and while we are hopeful all delayed payments will be able to be processed by later today we will provide further updates as things progress.
Customers should also be advised that there may also be some delays for NAB EFTPOS, ATM and other electronic banking facilities.
These issues have resulted in a significant increase in traffic to NAB customer call centres which has also caused some delays.
NAB apologises for any inconvenience or confusion these issues may have caused our customers."