National Australia Bank's plans to acquire AXA Asia Pacific Holdings Ltd and AXA SA continue to move closer to fruition, with the ACCC seeking 'market consultation' over the proposal.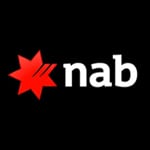 NAB and AXA previously extended their proposed merger deadline with the ACCC to August 31st, however have pushed this out to September 9 to iron out details of their final proposal to put forward to the ACCC in order for the consumer watchdog to consult the market as to whether the proposed merger will not substantially lessen competition. The overall deadline for the proposed scheme of arrangement to become effective is unchanged and remains 31 January 2011.
Yesterday the Australian Competition and Consumer Commission commenced market consultation the currently proposed undertakings offered by National Australia Bank Limited in order to allay the concerns of the ACCC after earlier rejecting a proposal from NAB to merge with AXA Asia Pacific Holdings Limited (AXA).
The ACCC opposed NAB's proposed merger with AXA in April believing the merger would substantially lessen competition in the retail investment platform area for investors with complex needs. The ACCC considered that AXA's "North platform" (investment platform) is a potential force for competitive pressure in the market and would lead to better outcomes if it remains in the market as a separate entity rather than be absorbed into NAB's business. The ACCC found that NAB is a significant competitor in the provision of retail investment platforms for this investor group and that a merger of NAB and AXA would remove competitive tension.
NAB countered the ACCC's rejection by offering undertakings which would see the bank divest itself of the North platform to IOOF Limited.
The ACCC now seeks views from market participants to assist its consideration of the undertakings and of IOOF as a proposed purchaser of the divestiture business, and to determine whether the proposed divestiture would be likely to alleviate the ACCC's competition concerns.
Earlier today NAB announced $1.1 billion in June quarter earnings.