National Australia Bank's MLC will run a series of 'fee for advice' transition workshops nationwide after the success of their earlier events in Sydney, Melbourne and Adelaide.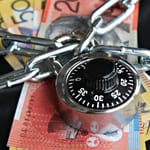 Many financial advisers are getting a head-start on transitioning to a fee-for-advice business model nearly two years out from a prospective ban on commission-based payments for investment and superannuation products from July 1, 2012.
MLC has already held two fee-for-advice transition workshops in Melbourne and Sydney in June and a session in Adelaide in July. Participants from these sessions included businesses at all stages of the business cycle – start ups and early growth, established businesses and those in succession phase.
Peter Greenaway, General Manager of Business Development at MLC said: "We have had a massive response from advisers who are keen to gain from our experiences over the last four years. We have helped advisers make the transition to fees and it should be noted that not one has gone back to commissions," Mr Greenaway said.
"The 2012 deadline for making the transition to fees may seem like a long way away but the sooner advisers begin making the transition the better for their business and clients.
"It is not as simple as just changing your FSG and SOA. It is all about understanding the value of advice and being able to articulate that value to the client."
MLC, In response to the ongoing demand for assistance five new seminars have been scheduled in major capital cities for August:
Melbourne – 17 August
Adelaide – 17 August
Perth – 18 August
Brisbane – 19 August
Sydney – 26 August
The extra workshops are open to all financial advisers looking for assistance to move into the new legislative environment and are not restricted to advisers in the MLC Licensee network.
Our seminars provide advisers with the opportunity to talk one on one with the people that have been working with businesses transitioning to fee-for-advice for the last four years, so they get a real sense of the issues relevant to their business," Mr Greenaway said.
Financial advisory firms interested in finding out more details of the workshop can contact Anna McLiesh, MLC's Head of Business Growth on: (03) 8634 4496 or 0400 714 558.