If you're a business, the lifeblood of your business comes down to one thing – cash flow. If you have bottlenecks in cash flow, it makes life tougher and it can be hard to catch up. When cash flow is tight, you may feel that necessary asset purchases such as cars or equipment need to be delayed until things pick up.
It's a Catch-22; you need the equipment to generate the profit but don't have the profits to buy the equipment! That's why it makes good business sense to look into a finance product known as a chattel mortgage.
What is chattel mortgage?
Chattel mortgages are business loans – that is, you must have a current ABN and the car or equipment you intend to purchase must be used primarily (over 50%) for business. The loan is comprised of two parts – the chattel or the object you're financing, and the mortgage or the financial agreement between you and your lender. A mortgage is placed on the asset until you pay back the loan. Then the mortgage is lifted and you retain full ownership and equity. Whether it's a car, computer or heavy plant, it's listed as an asset on your balance sheet.
How does this help your cash flow, though?
Financing vehicles or equipment with a chattel mortgage is cash flow neutral. That means you won't have to put up a deposit to buy these items. You can finance 100% of the purchase price. In many cases, you can finance beyond the purchase price, amortising extras such as insurance or upkeep.
Since your new vehicle or equipment is listed as an asset, you will save on tax. You can claim depreciation on your asset with a chattel mortgage. You can also claim back the interest paid on your chattel mortgage. If you are financing a car with a chattel mortgage, you can claim the fuel input tax credit.
Many chattel mortgage lenders offer flexible repayment options that suit your cash flow projections. If you're a frozen yogurt vendor, you could structure repayments around your peak times, easing off during quieter months. On the other hand, you could offset your regular repayments with a residual value payment (balloon payment), payable at the end of the loan.
Eventually you will own the asset and do whatever you want with it. You could keep it, sell it or even lease it out to another business. At any rate, financing using a chattel mortgage means your business has better cash flow AND the asset it needs to thrive! Talk to a financial professional for more information.
---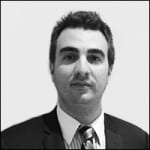 Bill Tsouvalas is founder and managing director at Savvy Finance + Insurance. He has been working in the vehicle & asset finance business for over 8 years. He also writes car reviews and articles on car finance, chattel mortgage, insurance, consumer protection and insurance related topics. For more information on chattel mortgage or a range of car loans options visit Savvy.