The Greater Building Society is urging people to to beyond the 'big 4' when looking for a home loan deal, with building societies being significantly cheaper after the RBA rate increase this week.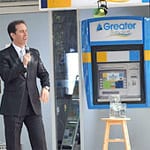 CEO Don Magin said that the Greater's standard variable rate remains almost half of one percent (46 points) lower than Westpac's rate after both organisations passed on this week's increase in official interest rates by the Reserve Bank of Australia.
The Greater's Getaways Home Loan (standard variable home loan) rate will increase by 25 basis points (0.25 percent) to 7.05 percent. Its Great Rate Home Loan (basic home loan) will rise to 6.69 percent.
The new home loan rates are effective from today for new borrowers and from May 15, 2010 for existing borrowers.
Greater CEO Don Magin said lower home loan rates were just one of the benefits for people taking out a home loan with a mutual financial institution like the Greater.
Mr Magin said because the Greater's focus is on its members, rather than returns to shareholders it is able to offer a range of benefits like competitive interest rates, low fees and member rewards like free holidays," Mr Magin said.
"The Greater, with the help of Jerry Seinfeld, is taking on the banks to introduce more competition and choice for consumers in regional Australia," he said.
"People should check comparison rates and "vote with their feet".
"As well as interest rates, people should look at loan establishment fees, ongoing fees, and the other benefits their financial institution will provide them."