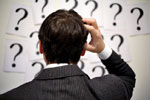 One of the interesting side effects of the financial crisis has been that many employees being made redundant are using their redundancy packages to fund business purchases. However, they often have little or no experience when it comes to buying and running a business. There are ten questions every business buyer must ask themselves before jumping in.
While, it's reassuring to see that more Australian's are using their entrepreneurial skills to try and make money in these interesting economic times, a lot of people go into a business with little experience or knowledge of a basic preliminary checklist.
Everyone should be aware of the steps they should take and the knowledge they should acquire before taking on such an enormous responsibility. Every new business buyer, and in some cases even the more experienced should be asking themselves 10 basic questions whilst going through the process of purchasing a business. They are as follows:
1. Exercise due diligence in all your dealings
Exercising due diligence is the single most important step someone can take to make a fully informed decision when buying a business.
For first time buyers, purchasing a business is a significant decision, so you should be examining and re-examining everything that you're doing to make sure you're not setting yourself up for a fall.
Purchasing and running a business is a lot of hard work, so being thorough every step of the way will only further increase your chances of success.
2. Are you up to the task?
Buying and operating a business is not for the faint of heart. Whilst for some the idea of operating their own business spells freedom and more time with the family, and in some cases more money, this is certainly not true in all cases.
An evaluation of your personal and professional goals and capabilities is the first step to deciding whether or not you're going to be able to hold up a business on your own.
Certainly tenacity and initiative are vital if you're going to purchase and run your own business. You have to be prepared to take the victories with the defeats, as the buck now stops with you.
A deciding factor in the success of your business will be the way in which you handle the defeats and feed off the victories, and you have to be ready to put in long hours in order to be able to do this.
3. What type of business will you buy?
You need to consider what type of business it is you want to buy, and why. Perhaps the business will be involved in a field that you're interested in or have some prior experience in, however these are not the essential factors in determining what kind of business you take up and run.
Whilst experience and interest in your business's field will certainly help you in running it, the most important thing one can do is to properly evaluate the appropriate industry. Thorough research will give you a good idea of whether or not you will be capable of successfully running the business, and as such is a vital pre-purchase step to take.
As well as this, don't be afraid to ask questions of others from the same industry – they will be able to give you an insight into the industry and any possible pitfalls that you may face.
4. What kind of business structure will suit you?
Before purchasing a business, it is incumbent on you to know the possible risks and opportunities associated with different business structures.
The way in which your business is structured, or the way in which you plan to restructure it, will have a marked effect on the way in which you do business.
Whether you're going to be operating as a sole trader, a partnership, a company or some other arrangement, there are going to be various tax rates, setup costs and other conditions that are particular to the structure of your business.
If you are planning on restructuring, make sure you have sought advice on how this is going to alter your business's existing circumstances.
5. Have you carried out a valuation of the business?
You should get a proper valuation of goodwill and arrange an inspection and valuation of premises, fixtures, fittings and equipment, valuation of stock and work in progress.
One of the biggest dangers for first time business buyers is skimming the surface on details like this.
You should know exactly what you're getting when you purchase a business, and any failure to check for problems could spell trouble down the path when looking to either sell assets, or the business itself.
You should be happy with what you're getting. If there are issues, make sure that you take these up with the vendor and ensure that necessary contractual adjustments can be made if need be.
6. What are the legal issues to consider?
We recommend that all clients seek legal advice from an experienced commercial lawyer for the contract of sale including terms and conditions of payment, apportionment of price between goodwill, fixtures, fittings and equipment, stock, adjustment of outgoings and statutory charges under the lease, transfer of business name, copyright, trademarks, and patents.
The vendor should also supply information regarding customers and a list of suppliers.
Additionally, make sure you are aware (or find legal help to assist in making you aware) of any industrial relations laws that may affect you and your employees.
The last few years have been a time of considerable upheaval for IR laws, so it's best that you are fully aware of where the legislation is at now, and how that's going to impact on the way in which you do business.
7. Have you made considerations for finance?
Not only are you going to have to make a sizeable down payment, as well as monthly payments toward whichever financing option you secure (as most businesses do); but you'll also need to have a savings account to cover any unexpected expenses.
The importance of having "spare money," should the business take some time to take off is vital and you'll need to have funds stored away if the business is slow to generate a cash flow.
Some people fail to take this into consideration, and place an otherwise viable commercial opportunity in peril due to lack of foresight. Not every business will take off or continue on a steady run after purchase, so it's important that you have some kind of insurance against this – particularly if you're not operating as a sole trader and there are employees involved.
8. Have you spoken to all the necessary professionals?
Whilst this point certainly ties in with previous ones about legal and financial issues, professional help can also include enlisting the services of consultants or mentors who will be able to guide you through the process of running a business for the first time.
It will often be necessary during the preliminary stages of purchasing and running a business to rely on the services of specialists.
You may have a business degree or you may have experience in your prospective business's field, however, this doesn't mean that you will have all of the up-to-date information that will help your business to succeed.
Speaking from my own profession, the conversations you should be having with your financial adviser should include tax implications and setting up appropriate reporting and record keeping systems.
This will ensure that you are able to focus on making the business a success rather than worrying about the paperwork.
Don't be too proud. Help is there, so if you're unsure in any way, it's better to be safe than sorry.
9. Is there a cooling off period?
Know whether or not your Sale of Business Contract has a cooling off period as these vary from state to state.
There are also many items you can consider to make a contract conditional. These include conditional clauses for due diligence, the need for a premises lease to be assigned or renegotiated, finance approval, hand over period, and systems and process training.
It is also possible for a purchaser to avoid a contract.  These circumstances include where the purchase price does not exceed $200,000 and the vendor has failed to provide a disclosure statement.
In this instance make sure you fully understand issues such as premises leases and your required dealings with landlords and other legal issues.
10. Are you going to rest on your laurels?
Whilst the business that you've purchased may well be established, this does not necessarily mean that there isn't room for improvement. The research that you should have carried out prior to purchase will have given you a good knowledge of the appropriate industry, so why not take a look at what some other people are doing? Can you extend on this? Can you find new ways to bolster or increase your clientele base?
Remember, no one got rich from standing still.
– Caroline Baker is a chartered accountant and strategic adviser for CJ Baker and Associates.