It's always an interesting story when entrepreneurs find their successful business idea in areas they would never have expected. For 22-year-old Madison Stefanis, it was in photography.
Specifically, from a "clunky old SLR film camera" that she didn't know how to use.
"I don't come from a background in photography," she admitted. "I used to shoot film for fun – it's trendy and very popular (again) so I used to carry a disposable camera with me on weekends. Then one day, I decided to list the old film camera at home for sale on Facebook."
Madison, a marketing and entrepreneurship major at RMIT University, knew she had stumbled into something good when the camera ended up selling for five times the amount she had listed it for.
"I always say to people that I come from a business background rather than photography. I came across the right niche and decided to give it a go," she added. "Vintage film cameras are in low supply and high demand, which commands a high price point."
However, it wasn't long before 35mmCo, her vintage camera business, ran into supply issues from constantly running out.
The dilemma inspired The Reloader camera: small and compact like a disposable camera, but completely reusable.
"Customers were seeking a beginner-friendly camera at a lower price point, so I invested all of my savings ($50,000) into my first stock shipment of The Reloader at age 20. It took us 12 months to launch. I spent a lot of time focusing on the packaging design and how I could market shooting film as something easy and fun," Madison explained.
For today's iPhone generation, the product was an instant hit.
"We're more forgiving of film photos because there's usually only one image from a particular moment, rather than scrolling through hundreds of images on an iPhone in pursuit of the perfect photo," she explained. "Plus, the developing process is exciting: you often forget what photos were taken on the camera so it's super fun to receive your film and relive those memories."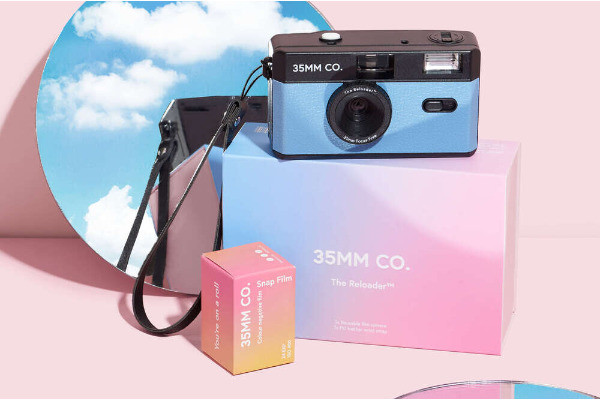 Building a sustainable business
Coming from a generation that is "very aware of the climate emergency we're facing in the world", Madison knew early on The Reloader was addressing the important issue of single-use plastic waste.
Not only was it reusable, it simplified the photography and developing process by only needing one AAA battery. After finishing the film roll (24 photos), customers could drop off or mail in the roll to a film developing lab.
"You can select whether you would prefer to receive the images as digital scans, physical prints, or both," she explained. "Processing usually takes between one to three business days, depending on the independent lab. Digital copies of the images will be emailed or texted to your phone, and physical prints can be collected in-store or mailed to your address."
Customer feedback so far, she says, has been fantastic.
"People love that the product is reusable so they don't have to worry about purchasing single-use cameras once they have completed their roll of film. It's a great product for beginners that want to learn about film photography."
In the next year, she intends to lean more into sustainability at 35mmCo. Currently, its fulfillment centre partners with Ecologi to plant trees around Australia for every order sent from the warehouse. 
They are also a corporate partner of the National Breast Cancer Foundation this October and will be donating $10 from every camera sold to help fund breast cancer research. 
Madison observed, "Consumers expect businesses to implement sustainable practices. It's no longer considered a good-will practice to operate sustainably – it's an expectation for all organisations."
READ MORE: Founder Friday with Sarah Neill: creating an online fashion community for women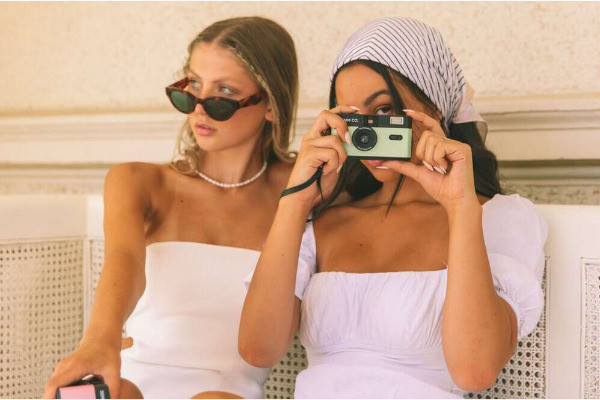 Finding success as a young entrepreneur
In developing her own product at the age of 20 while her friends were "being young adults and experiencing the freedom that it brings", Madison's the first to admit that entrepreneurship has its isolating moments.
"The first 6 months in business were really lonely. I think all entrepreneurs experience this feeling at some stage, especially at my age," she admitted. "Nobody in my family comes from a business background and I didn't have anyone in my inner circle that could relate."
She also launched 35mmCo during Melbourne's lockdown, working all hours of the day on the business, and found it difficult to adjust when restrictions lifted.
"I was so used to spending all of my time working on the company! It's hard to switch off when you're always thinking about work," she added.
Nevertheless, she eventually found her stride. In its first six months, 35mmCo turned over a million dollars in revenue and stayed on track to turn $2 million by the end of its first year.
Madison credits role models like her supportive mum, along with podcasts and inspirational founder stories, for continuing to fuel her passion for business.
"Australia has such an abundance of clever and successful entrepreneurs. There's so much knowledge and value in learning from other people's experiences and lessons," she smiled.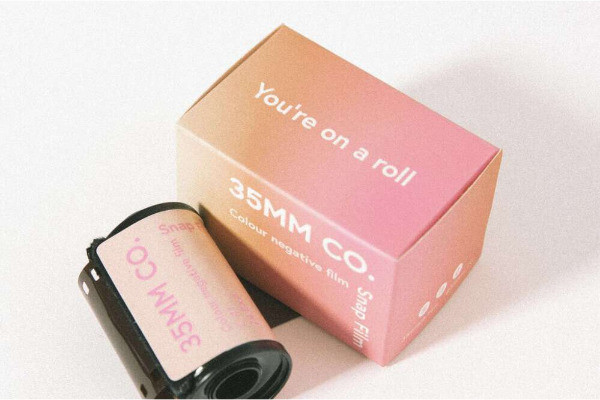 Celebrating milestones
She got to observe firsthand the incredible community 35mmCo has created at their first birthday event in Sydney this week, marking one year in business.
"It was surreal to see a room filled with so many people that love and support the brand. The community we've built is incredible," she described. "I'm lucky to be the same age as our customers – it allows us to really foster a strong connection with them and understand their needs and wants."
The main focus for the next few years is on a range of new camera colours, fun accessories to accompany the camera, and moving the business into overseas markets.
"There are a number of major retailers where I love to see The Reloader stocked. We're focusing on expanding our product range and transitioning into the lifestyle space. Shooting film encourages living in the moment and reliving your memories later – we would love to hold more events and activations to connect with our community."
Any advice for other young entrepreneurs keen to start their own business?
"Be resilient and confident," Madison affirmed. "Follow your ideas through to execution and don't be discouraged by rejection. No dream is ever too big – if you believe in it, you can achieve it."
Keep up to date with our stories on LinkedIn, Twitter, Facebook and Instagram.
READ MORE: Founder Friday with Jacqui Bull: transforming Australia's staffing market